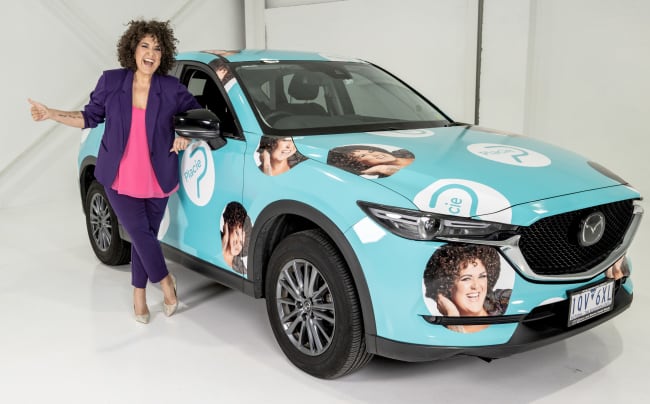 Aussie rideshare users are being advised to check their options before catching a ride service this festive season after warnings they could face up to 140% surge increases to their fare in December. 
On a typical day, Sydney sees the highest average spend per 5-10 km trip of $33.61, whereas Adelaide sees the cheapest, coming in at $21.68. Brisbane ($28.11) was the second highest, followed by Melbourne ($27.88) and Perth ($24.56) respectively. 
According to Placie, an app where users can compare and book from Australia's largest network of ride services in one place, this pricing could see Australians face fares of up to $72 from a typical $30 trip, a steep increase based on recent surge pricing data for major events and festivities.
Last year, the app experienced average demand increases of up to 35% and average price surges of over 25% for the Christmas period in 2021.
"Ride service price surges are an inevitable part of the festive season. Last year we saw demand spike by as much as 35% and average price by 25%," Candace Ngok, Head of Growth at Placie, said. "The Christmas car crunch is set to be even greater this year, as people return to gatherings and celebrations after years of lockdowns and bad weather," she adds.
Based on last year's data, the biggest surges are set to be between 4pm and 8pm on Saturdays and 12am to 4am on Sundays during the first three weeks of December as the Christmas party season hits its height.
People in WA and NSW were observed to have the largest average increases in price over the festive period, with surges of up to 40% and 20% respectively. 
Recent data shows that Aussies are looking for a less financially taxing Christmas this year, with recent data showing average Christmas budgets are down by 5% to $425.

Ex-rideshare driver and Australian Idol, Casey Donovan (pictured) has partnered with Placie to help Aussies beat the Christmas car crunch.
"Christmas is a time to celebrate with friends and family. So after a challenging year for Aussie bank balances, the last thing anyone wants is to be hit with unexpected costs when getting a ride to buy presents, go to parties, or get to gatherings. It's always best to look for a bargain, even with ride services," Casey said. 
In more bad news for NSW, Sydneysiders also paid the most on average per KM for rideshares ($4.53) and taxis ($5.39). Adelaide paid the least at just $2.95 for a rideshare and $3.90 on taxis. While the other states varied:
Brisbane: Rideshare $3.79 and Taxi $4.28

Melbourne: Rideshare $3.24 and Taxi $3.93

Perth: Rideshare $3.00 and Taxi $4.17